How crocodiles are caught
The Parks and Wildlife Commission uses crocodile traps, harpooning techniques and surveys to find and remove problem crocodiles.
Capture and relocation of crocodiles
Trained wildlife rangers capture more than 250 problem crocodiles each year. These crocodiles are transferred to crocodile farms or destroyed.
Trapped crocodiles can't be relocated to their natural habitat due to costs and because they can travel large distances to return to their home range.
Crocodile traps
More than 80 crocodile traps are used in strategic locations across the Top End.
You can be charged with a criminal offence if you stand on, interfere with or damage a crocodile trap.
The maximum penalty is 50 penalty units or imprisonment for six months.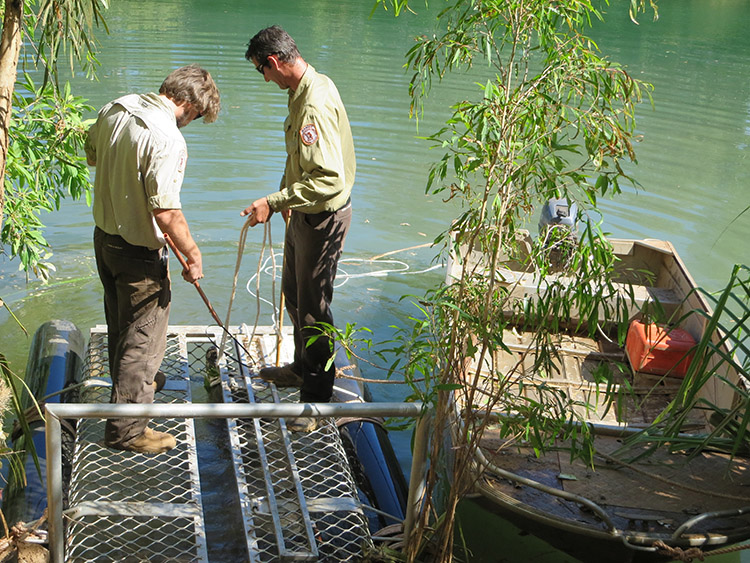 Last updated: 31 May 2016